Most designers and companies think every woman is 5'10" and a size 0. That might be true in the modeling world, but it is far from true in the real world. I have noticed in the past several years that some designers are starting to make clothes for petite women. I was blessed with some height, so I don't have a problem finding pants too long (usually it's the other way around.) But I do have problems finding shirts that fit correctly. You see, I am 5'5"and 1/2 (yes that needs to be added), and that is about an average height, but my problem (not a bad one to have) is that my legs are really long, leaving me with a short torso. Thus preventing me from basically ever buying a shirt that fits me correctly. The straps are usually too long, the sleeves are too big, and the shirts I do end up getting, I have find the time to take to my alterations lady.
A couple of years ago while I was shopping with my mom and sister, my mom suggested I look in the petite section of Ann Taylor Loft to see if there were some shirts I liked that might fit me. At the time, I wasn't really interested, but now I am sorry I didn't look sooner! It's nice to shop places that have clothes that actually fit the way they are supposed to! Now, I still shop my favorite places even though they don't have a petite section, but for some of my closet staples, or nicer things, I usually look at the petite section first. Here are a several stores to try, there are many more, just search for petite clothing. I have a few options I have found that I think are great for petite ladies. It's becoming a lot easier to shop for petites now! If you like something in a dept. store but it just doesn't fit right, ask the sales lady where the petite section is, and 9 times out of 10, they will have the same item in petite.
J.Crew
Nordstrom.com
Anntaylor.com
Anntaylorloft.com
Bananarepublic.com
talbots.com
Macys.com
Ann Taylor Cardigan - $88
Joe's Jeans - $174
Talbots Sequin Top - $149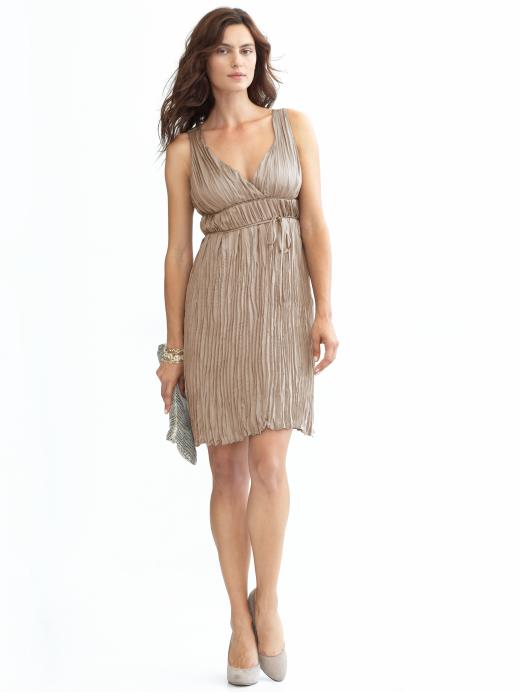 Banana Republic Dress -$150
Ellen Tracy Coat - $198
Fashion tips for Petite women -
-Horizontal lines cut off your figure and make you appear wider and shorter than you may be.
-Try to avoid high contrast colors ex: white top with black bottom. Try to choose similar colors to create an elongated look.
- Try Vertical lines such as pleats, v-necks, open jackets and pants create a longer look.
- The same color from head to toe will also create a continuous, lengthwise flow.
- Make sure your shoes are the same color or darker than your hemline. It will make you look taller.
- Avoid skirts that are past your knee and above your ankles, this will cut you off and make you look short.
- Wear flats with narrow pants a shorter skirt, or with same color tights. Heels are your best option when trying to elongate your body.
-Find a great and reliable alterations person. I don't know what I would do without Maria! She alters so many of my clothes. She has been a lifesaver on several occasions.
This is a great link to helping petites with fashion woes. It has some of the same tips I stated above, but it also has other options for the petite market.
ttp://petite.about.com/od/styleguide/tp/10-Styling-Tips-for-Petites.htm