Every year I e-mail my husband and ask him for a "wish list" for Christmas. He is one of the fortunate ones, whose birthday is two months before Christmas, so he racks up this time of year. But in years past, it was like pulling teeth to get him to give me any ideas on what he wanted for both birthday and Christmas. To me, women are SOOOO easy to shop for! But guys, that's not always the case. And he may not get tired of it, but I hate giving him a button up, socks and a tie for every holiday. So I have found some really great ideas for the men in your lives.
Deluxe Valet - $99
This is a great idea for the tech savvy guy, or
someone who could use a little organizing. This charges
phone, ipods, etc. And it also stores any other accessories
that usually crowd up his bed side table. Now he can have
it all in one nice, neat place.
Ugg Ascot Slippers - $129
I love these slippers. They have a rubber sole, so
he can wear them to go get the mail, paper, etc., and
not have to worry about changing shoes, or ruining his
slippers. Plus, they look like casual loafers, so they don't
come off as grampa-like, or girly.



This is the perfect gift for the fashion
conscious guy. These are classic and will
be around for a long time. And they are inexpensive!
The Hubby has been asking for these for
a while now. They are perfect for someone who
works outside or spends time in the garage building things.
They keep his hands warm, but still allow him to work on
all those holiday projects.
This is the ultimate guys gift! Getting a
different unique beer every month would
totally win over a guys heart! You can choose
from month to month, seasonal, 3, 6, and 12
month options.
This is a techies dream!
This thing does it all! It's also a
perfect gift for someone who travels
quite often.
A great way to personalize his golf clubs. And
to keep him from misplacing them or have them
mistaken for someone elses.
For the griller in your life, this
is the ultimate grill! It comes in several sizes, so
the prices vary.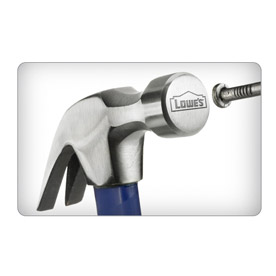 If you just can decide what to get him, this is
one gift you can't go wrong when giving. Plus, he can
get tools to help mark things off your honey-do list.