This term has been thrown around for a while now, and I love it!! If you haven't heard of it before, take note. An Arm Party is stacking a bunch of bracelets and bangles together on your wrist for a fun, unique look. I like to add my watch into the mix too. This trend is one I am loving because I am a pile it on accessories kind of girl, and the more you pile on your arm, the better! Check out the images below of different kinds of arm parties, and get some ideas for your own!
via man repeller
via baublebar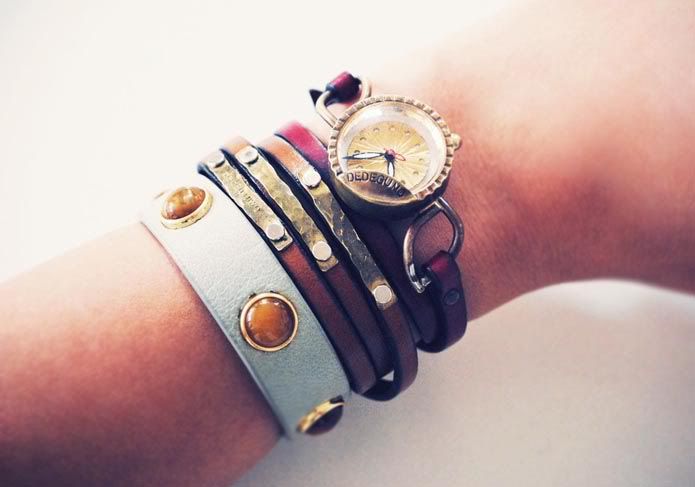 via the glamourai
via streetfsn.com
My own arm party today
This is such a fun trend, Ladies!! There are no rules or ways to do it. Just pile on a bunch your favorite bracelets and you're set!!
Have a Fabulous Wednesday!! XOXO